Flippie is a tough cookie to crack in the kitchen. She loves to cook, and in her kitchen, a lot of funny and unexpected things can happen – the kitchen can transform into a laboratory or a scene from a western film! Flippie creates wonderful snacks that kids themselves can make at home. Play and imagination are essential in Flippie's world. Her creativity offers many various ideas for the whole family to spend time together in the kitchen!
Flippie's Cookbook is a non-verbal edutainment series filmed in Finnish Lapland.
Flippie the Elf makes simple and Christmassy snacks with her friends.
15 x 5,30
non-verbal
Ferdie the Elf lives in the Arctic Circle and works for Santa Claus himself. Ferdie is the right hand of the old white beard and solves problems for other elves, often not too cleverly, though. However, he is a warm-hearted elf with a nimble mind. Most importantly, he never gives up! Ferdie's extravagant style of handling issues is bound to bring some new troubles - and make the whole family laugh.
FERDIE! is a non-verbal comedy series filmed in Finnish Lapland.
Santa's little helper Ferdie solves problems for other elves in a very elfy way.
12 x 5,30'
non-verbal
​
A Complete Christmas Themed Package for Your Channel!
The Package
​​
​​
​
​
​
​
FERDIE! 12x 5,30'

Flippie's Cookbook 15x 5,30'

A library of ready-made Social Media posts & contests

A collection of photos and GIFs

Ready-made lower third overlay teasers
A possibility to bring visible Christmas elements to any media. News and Sports peeps, we're looking at you...
A note for you all-grown-up-media people.
​
Christmas is huge. As you know. That's why you are here. Let us show you how we can serve you.
Social Media Content
A full library of material ready for use or for re-branding
+300 GIFs

Photos

Extra videos

Trailers

Ready-made posts and contests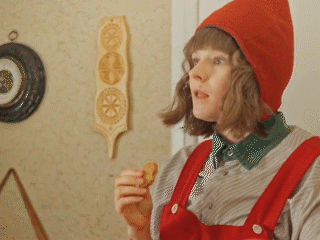 In the last 6 months we've had over 90 million GIF views!
Did you know that edible gifts are the new hit this Christmas?
Only a few days till Christmas! Find yourself a quiet little place where you can take some time to relax.
Easy to Brand

+200 variations

Overlay teasers generate a new commercial slot while offering a Christmas countdown to any show.
MEET US IN MIP COM & MIP JUNIOR 2018